Simple rule of Triumph Buying - Spend as much as you can on a decent bodied car. I don't think you should be put off with defect mechanicals as even a good-as-new recon engine will cost around 500UKP. Exchange gearboxes can be had for 200 notes, so it pays to get a car with a good body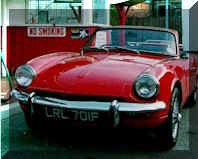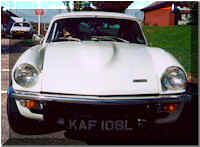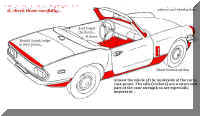 Click on the image above to see the most likely rust affected areas.
In addition, these are all from the Vintage Triumph Register and though they are US-based, most things still apply, just remember to take an English-American phrase book along - hood=bonnet, top=hood, trunk=boot - you get the gist...
VTR Buyers Guides