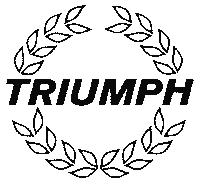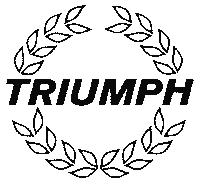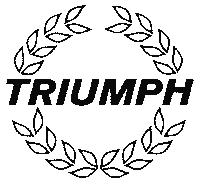 This is the frameless version of the site. Needless to say, the navigation will be not so good, but you should still be able to find your way around without too much hassle. See the summaries below and click on the links or pictures.
Don't forget to check out the VW Beetle and Karmann Ghia sections...
This site has clocked up
visits, since May 1999
Discover how the Spitfire and GT6 were conceived and how they were developed through the marks. Or check you car against the factory performance/technical data in History & Data

Our Cars - GT6, Spitfire and Bug !

Just how is the restoration going? There is the photographs of a Spitfire rebuild in all it's glory here. Currently the car is about 75% completed.

Want to buy a Spitfire or GT6? - check these guides. Don't forget to look in the Cars for Sale section too, where there are links to all the sites which sell Triumphs.

Spitfires in motorsport. Did you know that Spitfires raced successfully at places like Sebring, Monte Carlo and Le Mans? This page charts their success and looks at a bygone era of motor racing.

Can't tell a Mk2 Spitfire from a Mk3 GT6? - Browse through all the different models and see which one you'd prefer in the Spotters Guides

Want to join a Triumph Club, but don't know where to find 'em? There are links to UK, European and US Triumph Clubs right here, including the Triumph Sports Six Club (TSSC) and Club Triumph. Clubs are not only a good way of meeting people, but also a great source of parts and cars.

Find original reprints of 1960's-1980's magazine articles on all the cars in the Roadtests page. Written in a sometimes amusing style that would get journalists crucified these days!

Carlos Fandango Wide wheels or Furry dice? - Can't decide to keep it original or customize it, read here

Links to other great Triumph sites here.

The Gallery - Images and links to Spitfire & GT6 Galleries worldwide...

Let me know what you think of these pages and how you think I can improve them (click on the mugshot, right).

I try to keep in touch with other Triumph nuts (and anyone who happens to wander by) from around the globe, so gimme a shout...
---